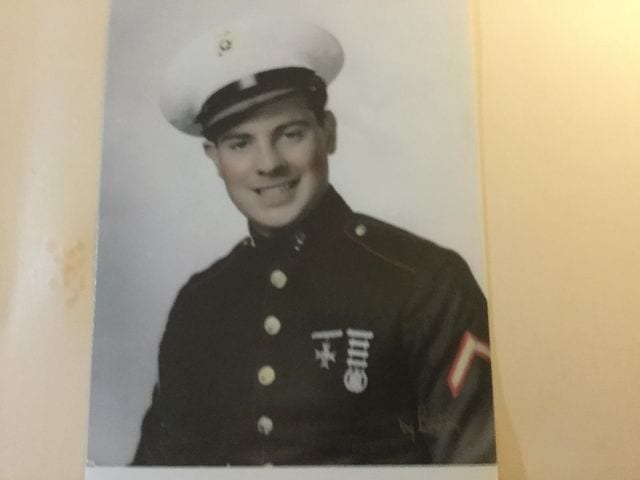 WW2 Veteran Realizes He's Not Forgotten
When the wife of a WW2 veteran reached out to us about sending her husband a birthday card for his 100th birthday, we knew we had to do more than that!

On October 3rd, 2020, Fran Cross messaged us on Facebook to let us know that her husband Richard, a veteran of the 1st Marine Division and the Second World War, was about to turn 100 years old. She asked us if we could send him a card. She was saddened that he felt unappreciated; that people had forgotten his sacrifice and the sacrifices of his brother soldiers. 

We decided we wanted to do something special for Cpl. Richard Cross.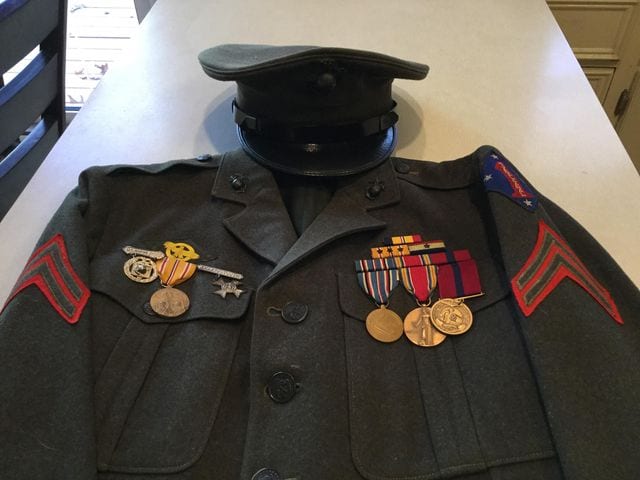 We obtained a photo of his uniform and the medals he had received for his service and got to work.
We also had discovered Richard and Fran lived in New Hampshire (only a two hour drive from us!), and we received a warm invitation to Richard's 100th birthday party. We were so excited that we would get to deliver our gift in person!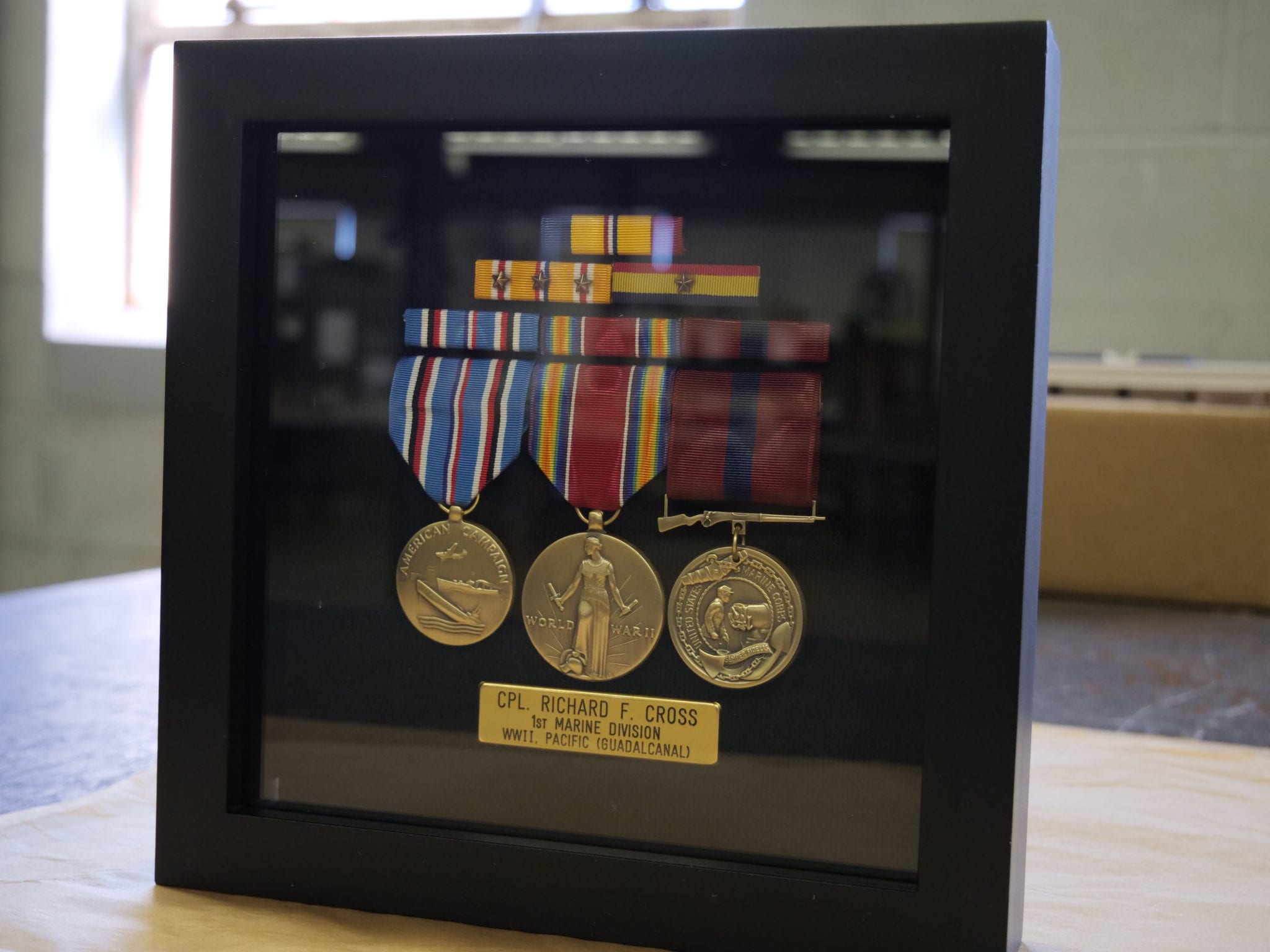 When the day had arrived we took the drive to the Cross residence to present Cpl. Cross with our beautifully finished WWII Victory Medal, American Campaign Medal, and Asiatic-Pacific Campaign Medal.
In addition, we brought some of our custom engraved glassware for both Richard and his son David (also a retired Marine). For Mrs. Cross we brought one of our custom engraved bangle bracelets, with a 1st Marine Division bezel charm.
Cpl. Cross and his family were so generous in welcoming us into their home, and they were touched that we had made the trip up to see them. We presented Richard with the medals and the 1st Marine Division Glassware we had brought. We read aloud what was engraved for Richard so all could hear. "Cpl. Richard F Cross, USMC, RET. 1st Marine Division, WWII, Pacific." When he heard the words his eyes welled up with tears. He was so thankful, and at the end of the day said "You were worth fighting for!" Our heads dropped and we were brought to tears too. We were deeply impressed by the experience of meeting the Cross family, and so honored to present Cpl. Richard Cross with the medals we had manufactured for him.
It was such a humbling experience to meet Cpl. Richard Cross. He's among the last of the greatest generation, and it's so important that we never forget the sacrifices of those who fought and died for our freedoms.
So Corporal Richard Cross, Happy 100th Birthday. Thank you for opening your home to us, and thank you for your service to this country.